Feminism and Conservatism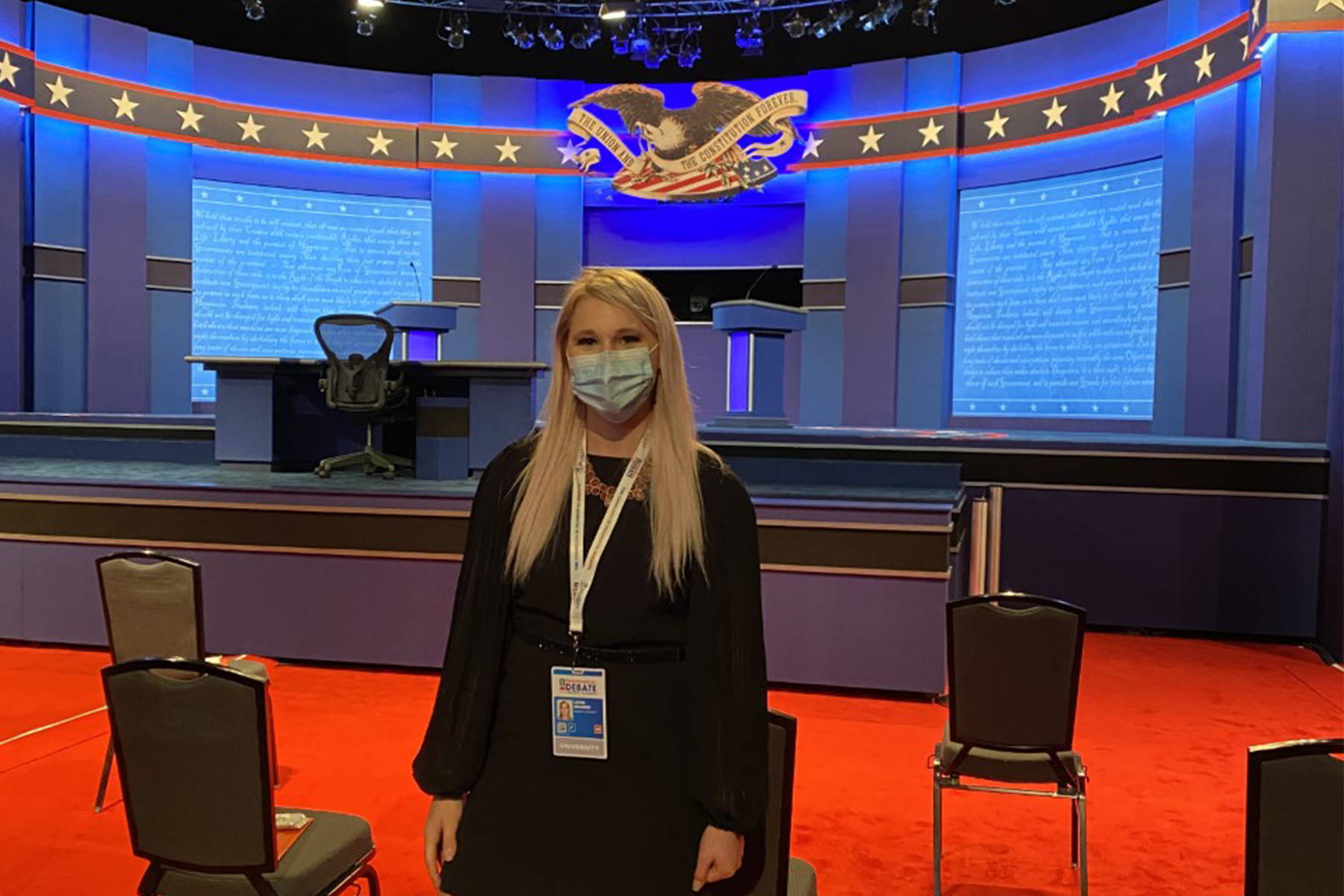 Feminism has been a strong topic on college campuses across America. Elected officials like Alexandria Ocasio-Cortez (D-NY) and other members of "The Squad" are seen as deities among college millennials. The feminist movement became a revolution during the 2016 presidential election where Hillary Clinton became the first woman to be selected by a major party. This ideology continued into 2020 when Joe Biden picked Kamala Harris as his vice president. Mantras like, "Women belong in the House and Senate," were plastered on social media, t-shirts, stickers, and even advertised on billboards. Although, women only belonged when they fit the democrat party mold.
There was not a grand parade to celebrate the 35 women who were elected to join the 117th Congress. Similarly, there was no celebration by feminists at my college campus when Marsha Blackburn defeated Phil Bredesen in 2018, becoming the first female Senator for the state. The explanation is simple and disheartening for why; they are conservative women. The sole reason Marsha Blackburn's name was known on college campuses was due to Tennessee native, Taylor Swift.
"As much as I have in the past and would like to continue voting for women in office, I cannot support Marsha Blackburn," Swift wrote on an Instagram post in 2018. This was the beginning of my observation for how mainstream media and celebrities speak on conservatives and exile them from their feminist pedestal. Swift continued her civil engagement with her documentary Miss Americana. In January 2020, Swift released her documentary amid the impeachment of Donald Trump. In the documentary, Senator Blackburn is shown as the reason Swift decided to no longer be an apolitical celebrity.
Senator Blackburn's response to the documentary was not broadcasted by the media. Senator Blackburn expressed how she was grateful to have such a successful woman from Tennessee with a large platform. Blackburn continued to discuss how although the two women disagreed on some policies, there were still several they agreed on, especially in the entertainment industry. While Senator Blackburn's response was buried, the documentary was not. The release of the documentary was advertised on all mainstream medias, social media, and by Netflix. Miss Americana was also the film hosted for watch parties and was advertised by college organizations.
Hollywood is not the only place or industry that is becoming more outspoken on their political opinions. As a conservative woman on a college campus, it is not unusual for classroom conversations to shift towards politics. Professors consistently assign Nikole Hannah-Jones' 1619 Project and works by Ibram X. Kendi; however, professors and teachers face backlash for assigning books by Michael Savage or Mark Levin. The classroom setting is based on the professor's ideology and those who agree with it have the permission to speak. "As a conservative woman on campus, I often feel that I don't have a voice. I have classes with people who have no issue voicing their opinion with consequences or being attacked. However, in the few times I have tried to do the same, assumptions that are untrue have been made about me, not only from classmates but also from professors," Mackenzie, a sophomore student, explained about her experience of being censored and shamed on her campus.
The climate on college campuses have strayed from respectful discourse and robust bipartisan conversation. Instead, cancel culture has become the default for most. Stating you are a conservative people are quickly to call you "uneducated," "sexist," "racist," and "heartless" without having a coherent basis. A woman calling a woman "sexist" based on her political leaning and ideology has little foundation for an argument.
The dystopian idea of 'groupthink' in George Orwell's, 1984, is not so distant anymore. In classrooms, conservative women are not only silenced by their peers and instructors but feel forced to conform to an ideology that is not their own to protect their grade. "In class I feel this need to reword statements I would make so that the teacher won't fail me. There is almost a need to hide who you are so that you can be accepted and succeed," Bailey explained when asked about her experience with campus censorship. While having to counterfeit an opinion in class to avoid scrutiny, conservative women will feel secluded in a filled classroom. "As a conservative woman, I have a hard time finding community in a mostly liberal environment. With most professors and students having differing opinions, in some ways it can be isolating," one woman explained about her university environment.
Although classes are saturated with liberal ideology and women with differing views are silent, conservative women use this to their advantage. "When I first got to my university, I realized I would be surrounded by people who thought oppositely of me. However, I took all the information I learned that challenged my thoughts and really thought about why I am a republican. I feel as if I'm a stronger conservative woman now," Abigail, a senior corporate communication and business major, explained about her experience.
Kendal, the founder of a conservative club, Kendal has faced adversary at her public school. She expounded upon a list of examples since she began the club two years ago as a sophomore. She has been faced with threats of violence, including death threats, and has received little protection from teachers nor administration. Other than refusing to offer protection or deliver consequence or investigation to threats towards Kendal; teachers often challenge her in classes, "so miss conservative... what's your opinion," Kendal explained.
Despite it all, Kendal continues to be a voice for the silent majority. In the past two years she has raised $4000 for the organization to bring in speakers and host social events. Since the inception of her club, she has been able to help other students gain insight for civic engagement and get internships in the political field. Kendal said that despite all the negativity and cruelty she is proud of the organization and its members. "The biggest positive was motivating students to make a real difference in the community through working on a campaign. Not just reposting things on Instagram," she closed with.
Another organization founder on her college campus, Mackenzie, explained how establishing a NeW (Network of Enlightened Women) chapter at her school was challenged by the modern feminist movement. "It's interesting because NeW is a female organization to educate, equip and empower women and for women to come together to support each other and build each other up. Yet, people have already, excuse my terminology, crapped on NeW because it isn't modern day, men hating feminism. Instead, we are about being equal, whether women want to be stay at home mothers, lawyers, doctors or whatever the heck they want to be. But because it's a club directed towards, but not exclusive to, independent and conservative women, it is seen in a much more negative light."