Introducing Chic Politico Articles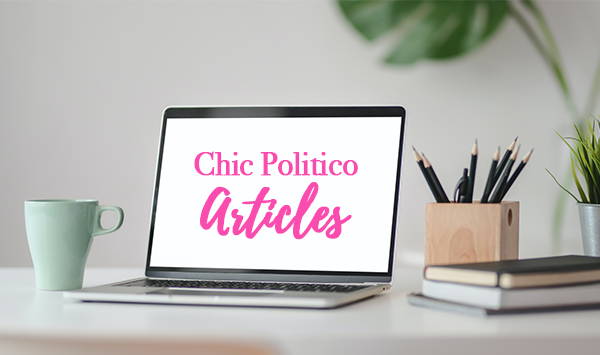 Conservative women are often discouraged when speaking out about their beliefs in a society largely dominated by liberal thought. Our opinions are judged and dismissed before we are even able to finish explaining our thoughts. This censorship silences voices that are so desperately needed in today's world. That's why I'm so excited to announce the launch of a new section of Chic Politico.
Today, we're introducing Chic Politico Articles! This new feature of our site will serve as an outlet for conservative women to share their thoughts and opinions on today's hottest topics. All of our articles will be written by our diverse group of Chic Politico Ambassadors and they'll cover a variety of topics including politics, campus life, career, relationships, and current events, just to name a few! These incredible ladies will be driving the conversations that so many other conservative women are eager to have.
Through our Chic Politico Articles, you'll be able to connect with and get to know our Ambassadors like you never have before. At the bottom of each article, you'll find information about the Ambassador who wrote the article and links to their social pages so you can connect with them and share your own thoughts! Feel free to reach out if you ever have suggestions for topics you'd like to see covered.
By creating a unique space for conservative voices to be heard, we hope to make more conservative women feel at home within our movement. We hope that this becomes a place where conservative women from all over come to feel inspired and empowered by their peers.